Boinx Software's You Gotta See This! Version 3 Photo Collage App Creates Better Images, Now With Support for the iPhone 5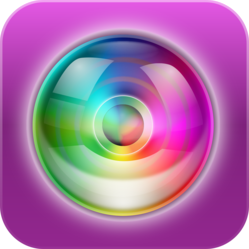 Puchheim, Germany (PRWEB) March 05, 2013
You Gotta See This! is back and better than ever because whats better than free? And if that isnt quite enough, You Gotta See This! version 3 now utilizes new algorithms to improve image capturing, with updated parameters for all supported devices cameras, resulting in more beautiful collages. When it comes to smartphone photography Apps, there are only so many filters one can use in all those other Apps, and there is only so much one can do with a filter. With You Gotta See This! from Boinx Software, iPhoneography enthusiasts can truly capture their surroundings and create intriguing compositions with their iPhones or iPads. Sick of staring at other peoples pictures of their mediocre fare at the local diner? Show them what real smartphone photo art looks like, with You Gotta See This!
Ever try to explain a breathtaking sight to someone, only to give up and tell them, You just had to be there!? You Gotta See This! solves a problem that ordinary pictures cant – and goes further still. By arranging panoramic shots into one amazing collage, the results are unlike anything else. With You Gotta See This!, iPhoneographers create artful images that truly capture the essence of a time and place.
You Gotta See This! Version 3 Made Possible With Support From iAds Sponsors

By making You Gotta See This! free, we are making it both more valuable and more accessible to more people, says Oliver Breidenbach, CEO, Boinx Software. Developing an App like You Gotta See This! is not an easy or cheap task. We hope that people reward us for our work by recognizing the sponsors whose ads are displayed sporadically in a non-intrusive way. For Boinx Software, this is an experimental foray into this new business model, and we are looking forward to seeing if it works as a way to finance development of new Apps in the future.
Ain't No Mountain High Enough

With You Gotta See This!, theres no sight too big. By slowly moving the device around in 3D space to capture the surrounding magnificence, no detail is missed. And now in version 3, You Gotta See This! images are more beautiful than ever. Using the iPhone or iPads gyroscope technology, You Gotta See This! determines the cameras orientation while recording, positioning the images it takes accordingly on a flat surface to create spatial collages. Then, users can choose from a variety of themes to create unique, one-of-a-kind images. Inspired by the artist David Hockney, You Gotta See This! images create a beautiful representation of the chosen subject matter, going beyond the typical photo to create something truly artistic.
You Gotta See This! Pricing and Availability

You Gotta See This! is now available for free in the App Store, thanks to sponsor support from Apple iAds. You Gotta See This! requires an iPhone 4 (or newer), iPad 2 (or newer), iPad mini or an iPod touch (4th generation or newer). It will not install on first generation iPads, iPhone 3GS, 3G, iPod touch (3rd generation) and earlier models.
About You Gotta See This!

Designed specifically for iPhone 4 technology, and now optimized for the iPhone 4 and newer, iPad 2 and newer, iPod touch 3rd generation and newer, and iPad mini, You Gotta See This! lets users choose between the two built-in iPhone/iPad cameras, hit record, point, and capture their surroundings in an arbitrary, 3D fashion for eye-catching results. All this is possible with the iPhone and iPads Gyroscope technology, which determines the camera orientation for recording, positioning each captured image on a flat surface to create dreamlike spatial collages. The images come together to create seemingly abstract and emotionally stimulating visual representations of everyday atmospheres. Choose between six amazing themes, including Polaroid Stone, Light Table Collage, Vintage Fabric, Magic Light, Dark Table Collage, and Wall of Tiles, to give your images an added artistic and personal flair. After an image is created, iPhoneographers can simply save to the Camera Roll or share collages via Twitter, Facebook or email, telling friends: You Gotta See This!
Members of the media are invited to review You Gotta See This! For more information, please contact Anya Oskolkova at anya(at)zazilmediagroup(dot)com.
View the You Gotta See This! press kit.
About Boinx Software

Boinx Software Ltd. is located in Puchheim, near Munich, Germany. Boinx Software develops award-winning animation, video production and photography software for the Mac